Menuet
Info:
Opera in three parts after Louis Paul Boon,  text adapted by Barbara Engelhardt, Fabrice Murgia and Daan Janssens (ca.85') (2016/2017)
Commissioned by LOD
For three voices (two sopranos, baritone), ensemble (clarinet (in B, bass clarinet, double bass clarinet), bassoon (also contrabassoon) horn, trombone, piano, percussion, accordion, violoncello, contrabass) and electronics.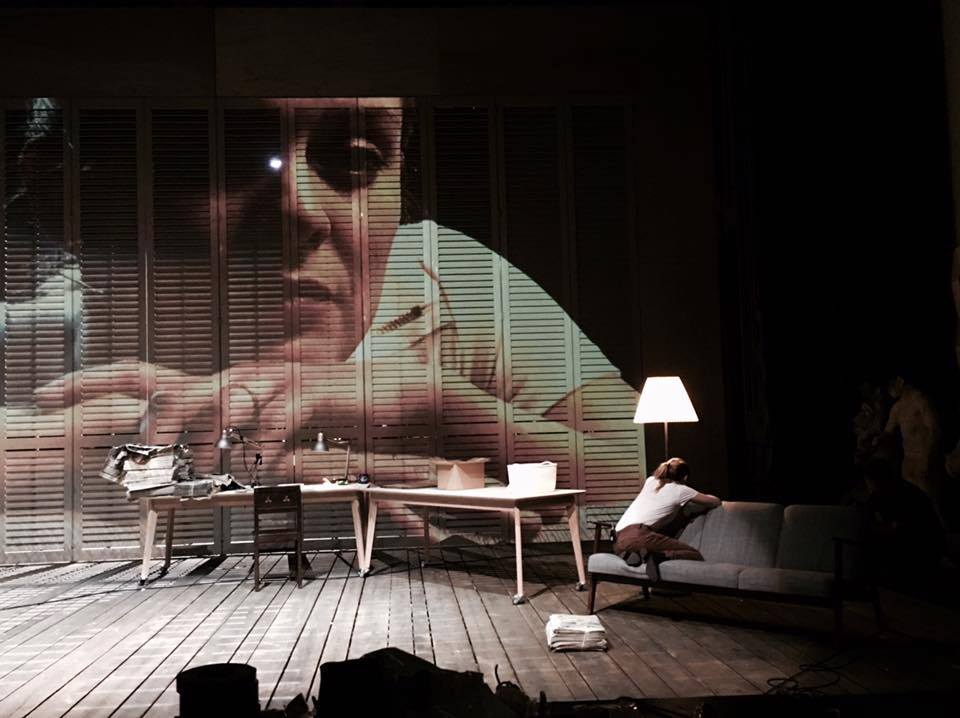 First performance:
19-04-2017, De Singel, Antwerp, Tineke Van Ingelgem (Die Frau), Cécile Granger (Das Mädchen), Raimund Nolte (Der Mann), Spectra Ensemble (cond. Filip Rathé), Fabrice Murgia (stage direction).
Download:
Score available on request